Buy the CD Here:
.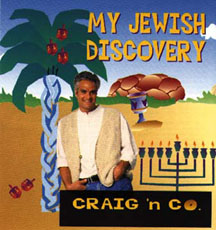 Price: $15.00

All Music, Lyrics, Vocals and Stories
Craig Taubman
Music and Vocal Arrangements by
Craig Taubman and Michael Turner
Produced by
Michael Turner and Craig Taubman
Boker Tov Produced by
Larry Brown and Craig Taubman
Executive Producer
Esther Netter and Sherry Villanueva
Art Design and Layout
Sammy Silverstein
Photographry
Jerry Levine.
Click here for more Kids Music by Craig Taubman.